Hey!
So, today I sort of got myself into an iconing mood, and to my surprise I have made 14 icons in just one day... and they look different from my older stuff, I am quite pleasantly surprised. I am looking forward to your feedback! I am especially curious about whether the contrast and the sharpness are alright. Thank you. (I also added an icon I made for a challenge.) These are the very first icons in a great while.
Also, in my previous update I was positively surprised at how many of you are interested in a collab or an icon battle. It makes me feel welcome and warm. Thank you. I will reply to the comments tomorrow. :)
Anyhow on to the icons. I hope you will enjoy some.
[1-10] Doctor Who [Season 2. - Rose, Doctor]
[11-12] Emma Watson
[13-14] The Vampire Diaries [Ian, Damon with Elena]
[15] Stock [made for a challenge for
createandshine
]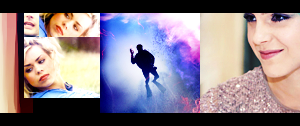 (
Collapse
)
Enjoy!
Take care and be well,
with love,
Lex